Our Chicago Med Spa team is comprised of the top medical doctors, estheticians, and injectors in the medical aesthetics field. We offer the full spectrum of the latest, age-reversing treatments designed to rejuvenate and restore youthfulness to the face, skin, and body.
Our signature med spa treatments include acne treatment, skin rejuvenation, scar reduction, stretch marks, microneedling & PRP, Picosure laser tattoo removal, chemical peels, body sculpting, injectables & dermal fillers.
Chicago Aesthetics was founded by Top Cosmetic Surgeon Dr. Anh-Tuan Truong, our state-of-the-art med spa is conveniently located in downtown Chicago's River North art and design district.
Professional face treatments can improve facial skin imperfections for a youthful, glowing complexion.
The most advanced laser technology & skin rejuvenation treatments for almost every skin type & condition.
Non-Surgical body contouring procedures to help firm, tighten and tone.
Cosmetic Injections & Dermal Fillers
Treat fine lines and wrinkles with BOTOX® injections. Dermal fillers contour and add volume to the face, lips, cheeks or hands to enhance your natural features.
PRP (platlet rich plasma) therapy for hair loss.
Medical Grade Skincare & Products
Medical grade skin care products for every skin type.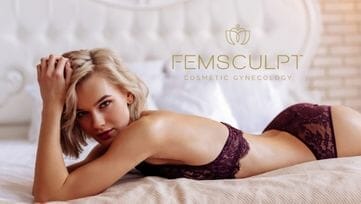 ANTI-AGING & WELLNESS PHYSICIAN & COSMETIC INJECTOR
Dr. Tatiana Batista is a board-certified physician with a background in integrative medicine. Dr. Batista's background enables her to uniquely treat her patients' concerns holistically from the inside out. Her services include facial rejuvenation, cosmetic injections, anti-aging treatments, medical weight loss, and hormone therapy for men and women.
Dr. Batista's medical background, passion for aesthetics, and ability to give her patients beautiful and natural results.
Carol has over 34 years of nursing experience and over 18 years of injecting experience. Her interest in facial rejuvenation led her to focus solely on cosmetic injections.
Carol brings many years of experience that are unmatched. Her expertise and knowledge of facial anatomy have earned her a reputation as being one of the top nurse injectors in Chicago.
CERTIFIED ESTHETICIAN & LASER SPECIALIST
Alison joins Chicago Aesthetics Med Spa with over 20 years in the aesthetics industry. She has earned a reputation among her patients for having an impeccable bedside manner and extensive knowledge of the skin.
Alison is truly an expert in her craft and one of the top estheticians and laser skin specialists in Chicago.
Anh-Tuan Truong, M.D. , F.A.C.S
COSMETIC SURGEON & PRACTICE OWNER
Dr. Anh-Tuan Truong is a top-rated board-certified cosmetic surgeon in Chicago. As the practice owner of Chicago Breast & Body Aesthetics, Dr. Truong's area of expertise is cosmetic surgery of the breast and body. His vision is to give his patients access to the best anti-aging doctors and skin experts at his medical spa.
Alison is the best! Her facials are amazing!! She customized a facial plan for me. Very professional and so much knowledge. The place is very clean and the receptionist are super nice. They have skin better and skinceuticals for you to purchase( it was a huge plus for me) If you want high quality service and see good results i would definitely recommend Alison!
Merve F.
I had an amazing experience with Dr. Batista. Not only is she a doctor but she really knows how to bring out your facial features without going overboard. She did my lip augmentation and Botox injections and I am so happy with my results!
I started going to Chicago Aesthetics as I was following my long time fountain of youth, aka Carol Donohue. Carol has been doing my Botox and fillers for 10+ years, and has always helped me to maintain a very natural, youthful look. She is quick and light touch, and I appreciate that every time I see her, she offers to do a touch-up if I don't like something after it's settled (in 10 years I've never had to ask her to make good on that offer!). As the years have passed and I've added a few more CCs to the regimen here and there, she has never steered me wrong - I am consistently surprising people when I tell them how old I am, largely thanks to Carol's high quality work.
Get Your Complimentary Consultation
Please submit your information below or contact our office directly to schedule your free consultation!